Campsite Itxassou
Discover Itxassou
Located a few kilometres from Cambo-les-Bains and Espelette, Itxassou is a traditional village of the Basque Country with preserved authenticity. Surrounded by legends, it shelters at the edge of the Nive the « Pas-de-Roland », a rock which would have broken the hoof of Roland's horse during its passage of the Pyrenees. Other versions tell that Roland himself dug the rock with his Durandal sword. A walk along the Nive towards Mount Artzamendi allows you to admire this natural curiosity and even, outside the flood periods, to pass through the hole dug in the rock. Nestled in an exceptional natural setting, Itxassou is the starting point for many hikes and walks to Mount Atharri, the ruins of the Mondarrain fortress, and the remarkable views atop Mount Artzamendi, overflown by vultures.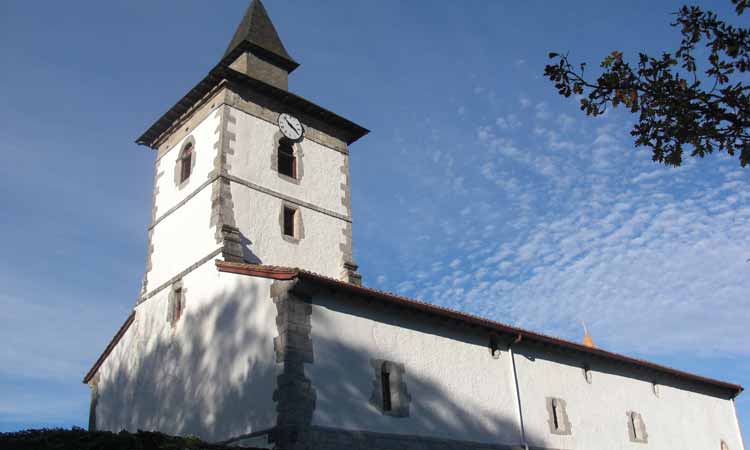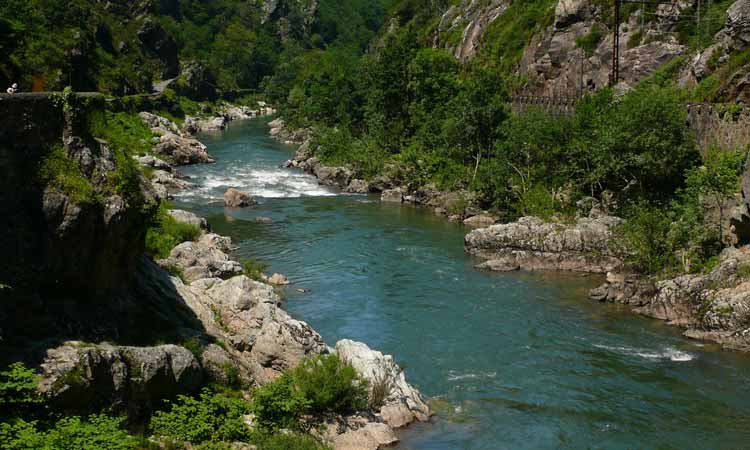 In the centre of the village, the 17th century Saint-Fructueux church is rich with exceptional carved wood furniture and three floors of galleries. On the pleasant Place du Fronton, a village discovery centre offers you the opportunity to learn more about the cultural and historical heritage of Itxassou, the surrounding fauna and flora and, of course, the famous Itxassou cherry: young farmers have been reviving the production of this emblematic fruit of the city for several years. Grouped in association, they work to preserve old varieties. The cherry orchard invites you to discover the famous cherry of Itxassou, its history, its culture and its different varieties, through a playful route.
Campsite La ferme Erromardie, 30 km from Itxassou
The village of Itxassou is located about thirty kilometres from the Ferme Erromardie, a little more than half an hour by car. Two routes are possible: the first, 28 kilometres long, takes you through Saint-Pée-sur-Nivelle and Espelette. The second, which is a few kilometres longer but takes a few minutes less, takes you up the A63 towards Bayonne then back down towards Itxassou via Cambo-les-Bains.ture and its different varieties.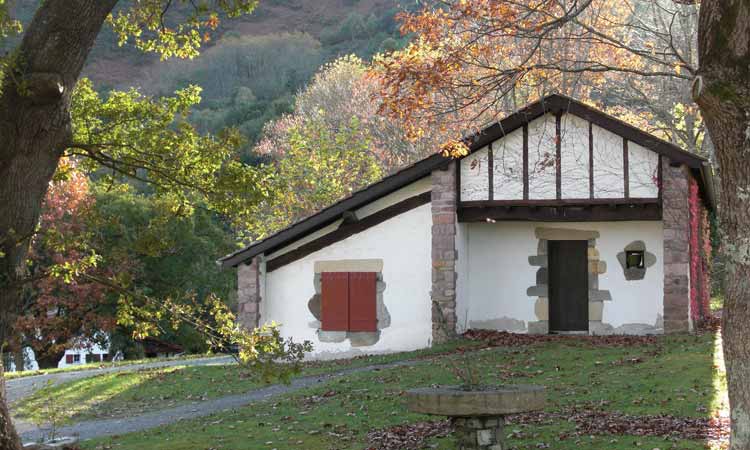 the advantages of camping la ferme erromardie in the basque country
Scroll horizontally