Leisure activities at camping Bask country
Our leisure equipment on the Basque coast
Our swimming pool heated with retractable roof
In summer, the weather is fine and hot.
Make the most of our indoor swimming pool in the pre-season and late season on the Basque coast. Enjoy some peace and quiet, only 50 meters from the sandy beach near of the campsite with swimming pool in the Basque Country..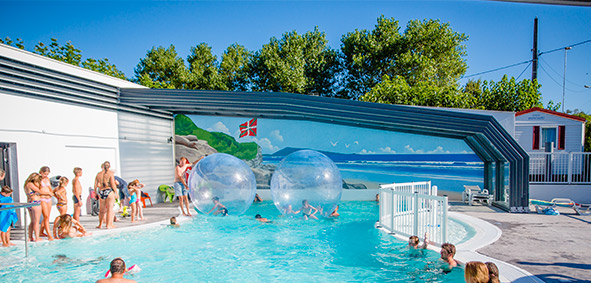 Children's play area
Our children's play area is fully equipped.
The synthetic flooring helps keep the area clean and pleasant for the children. The roundabout, little slide, swings and miniature playhouse will delight young children (under the supervision of their parents, of course). Just nearby, while your children are playing, you can work out and relax with fitness equipment in the open air.
Ping Pong
Table tennis players will also find all they need. You can have a friendly game between friends or organise a tournament.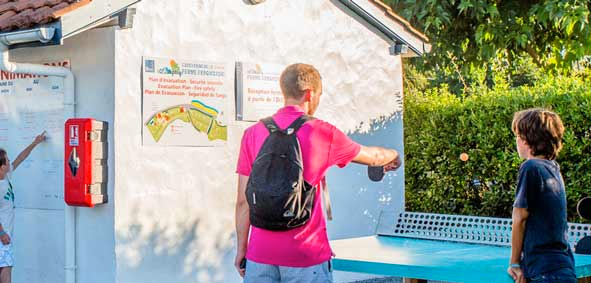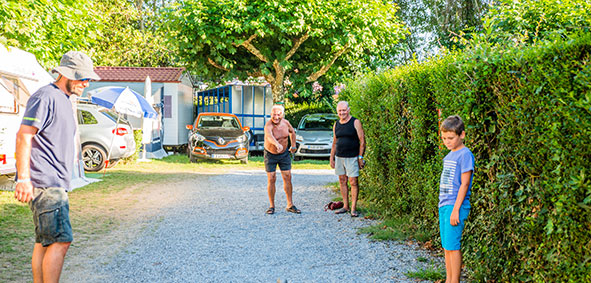 Field of petanque
Fans of French boules are not forgotten.
Our campsite in Basque Country has an area for your favourite sport, so don't forget to bring along your petanque balls.
Library
A small library is available at the campsite reception for those who like reading.
TV room
For big sports events or the news, a television room is also available and accessible to all during opening hours.
Multimedia access
Multimedia access is also on hand at the campsite for those who wish.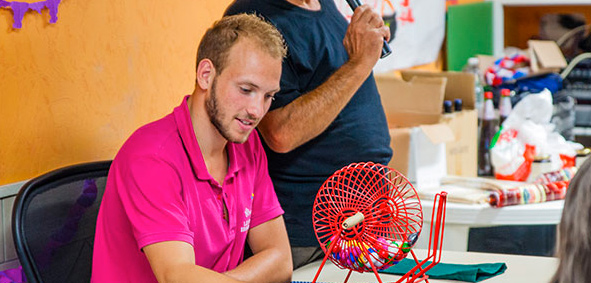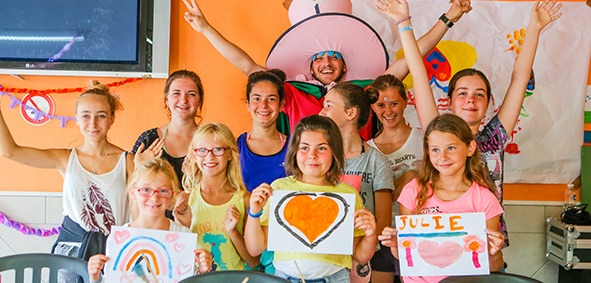 In July and August,
so that you can enjoy your holiday on the Basque coast in Saint-Jean-de-Luz we organise:
Regular evening activities (five times a week). You can have fun taking part in our evenings of karaoke, disco, lottery, board games, etc.
Children are not forgotten! For young children aged 3 to 6, every day except Sunday, we organise games, make-up, creative workshops, etc…
The shellfish picking
Our exceptional location
only 50 metres from the sandy beach of the Erromardie district in Saint-Jean-de-Luz gives you direct access to our fine rocky Basque shore. For shellfish pickers, there is nothing easier, since at low tide you can find ocean treasures such as sea urchins, octopus, shrimps, crabs, etc.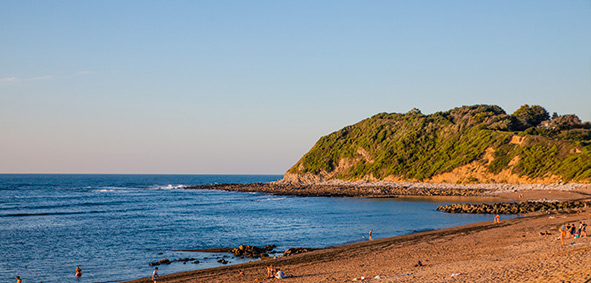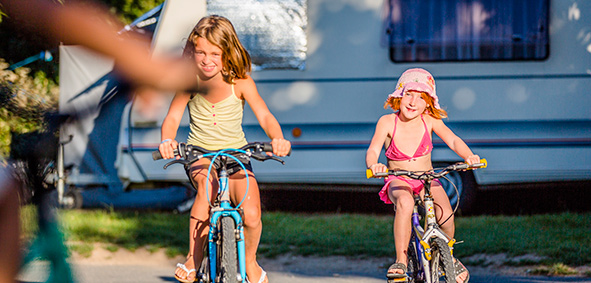 Follow the famous Vélodyssée
from Bayonne to Hendaye there are some 50 km of greenways or shared routes. You will pass through Biarritz along the beaches of Anglet, and arrive back at Saint-Jean-de-Luz on Hendaye beach along the superb Corniche road. Sensations and great views are guaranteed for lovers of cycling.
Hiking in Saint Jean de Luz along the Coastal Path
A little walk is good for the health!
The coastal path, close by the campsite, will take you through a variety of landscapes: beaches, wonderful creeks, little country roads and rugged paths. When you arrive at the Sainte Barbe peak, the view is breathtaking… You can see all the bay of Saint-Jean-de-Luz, a marvellous sight, particularly at low tide. So don't forget to bring a good pair of shoes so that you can go for walks in Saint-Jean-de-Luz in our remarkable Basque Country.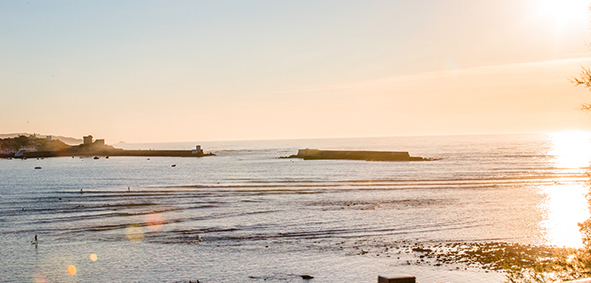 The sandy beach is only 50 metres from the campsite.
Access to the beach is easy. No need to take your car, which you can leave in the campsite car park. Whether you want to dive, swim or just relax as the waves and tides come and go, you will enjoy every moment on Erromardie beach in Saint-Jean-de-Luz.
Beaches supervised by lifeguards in july and august.
The beaches are of course supervised by lifeguards in July and August. But it is up to all of us to follow the safety rules and respect this magnificent and natural area. Everyone must contribute to the preservation of our Basque coast so that you can visit and return here for a wonderful holiday in the Pyrénées Atlantiques region.