Tourism on the Basque coast
Discover the Basque coast
Stretching over 160 km from Anglet to Muskiz in Spain, the Basque coast is a coastline of character where fine sand beaches alternate with rocky cliffs. More restricted, the French part of the Basque coast is between Bayonne and Hendaye, from the mouth of the Adour to the Spanish border: 35 km between sea and mountain, dotted with fishing and leisure ports, family seaside resorts and renowned surf spots. From the festive spirit of Bayonne to the border character of Hendaye, passing through the preserved nature of the Anglet coast, the imperial past of Biarritz and the corsair town of Saint-Jean-de-Luz, the Basque coast has a wide variety of atmospheres and landscapes to discover.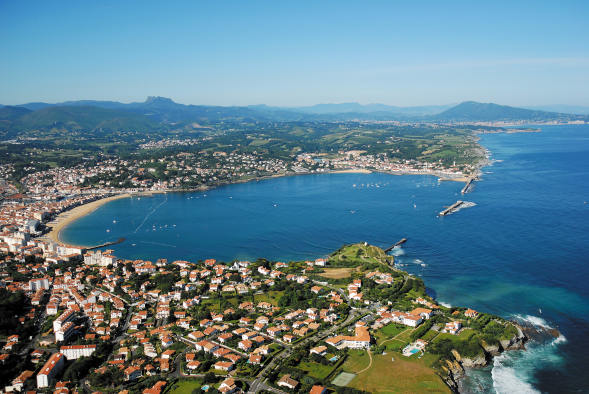 Among the most beautiful villages on the coast are Ciboure, the birthplace of Maurice Ravel, a corsair town and a charming port on the bay of Socoa, which inspired many painters. A little further north, Guéthary is the smallest village on the Basque coast. Preserved, this ancient fishing village is a wooded and picturesque setting appreciated by surfers. In the heart of the French Basque coast, Saint-Jean-de-Luz is a city with many attractions: a former whaling port, it also welcomed Louis XIV on the occasion of his marriage with Maria Theresa of Austria. A seaside resort with six beaches on the bay of Socoa, Saint-Jean-de-Luz is also a charming city whose pedestrian streets and many shops encourage strolling, a city of art and history, and a fishing port.
Your campsite La ferme Erromardie, on the Basque coast
Located north of Saint-Jean-de-Luz, a few steps from the ocean, La Ferme Erromardie campsite is ideally placed to discover the Basque coast: less than 5 km from Guéthary and Ciboure, 15 km from Hendaye and Biarritz, La Ferme Erromardie is at equal distance from the most remarkable sites of the Basque Country.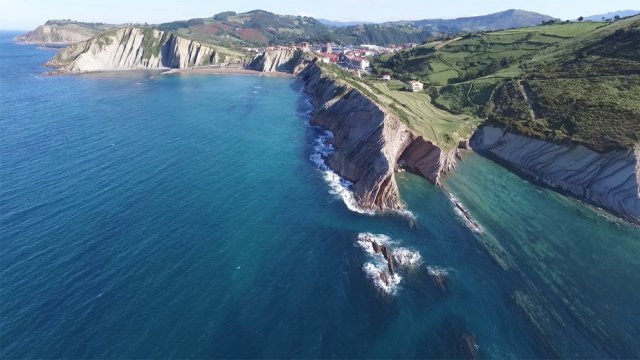 Walking the Basque coast with the Erromardie farm
Scroll horizontally