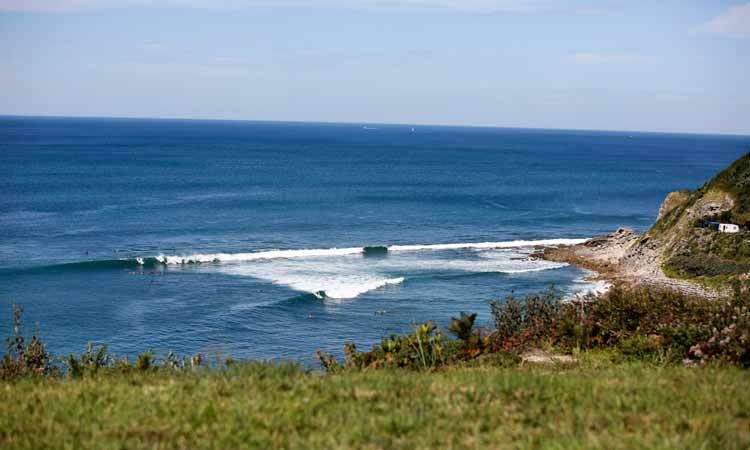 Discover the Pyrénées-Atlantiques
Between Béarn and the Basque Country, the Pyrénées-Atlantiques department combines two strong cultural identities. From Pau to Bayonne, you will discover varied landscapes and a rich heritage. A multifaceted tourist destination, the department of the Pyrénées-Atlantiques seduces as much for its seaside resorts as for its ski resorts. Rural tourism allows you to enjoy the preserved nature and discover a terroir of character. A stay in the extreme southwest of France promises a wide choice of activities. Water and water sports are practised in the Atlantic, but also in the lakes and rivers of the hinterland. Among the places to visit are the towns of Biarritz, Pau and Bayonne, the seaside resorts of Saint-Jean-de-Luz, Hendaye and Anglet, the spas of Salies-de-Béarn and Cambo-les-Bains, or the charming villages of Saint-Jean-Pied-de-Port, La-Bastide-Clairence and Arcangues.
Architectural pearls invite you to cross the centuries: let yourself be surprised by the picturesque old bastide of Ainhoa, the exceptional preservation and unique setting of the medieval city of Sauveterre-de-Béarn, or the caves and sanctuary of Bétharram. Between the ocean and the mountains, the Pyrenees-Atlantiques also abound in exceptional natural sites: from the Basque corniche to the Bénou plateau, via the Aubisque pass, the Ossau valley and the Aspe valley, the landscapes will never cease to surprise you. During your visits and excursions, you will discover the infinite wealth of local gastronomic specialities: piperade, tomme des Pyrénées, madiran, tourin, piquillos or Basque cake!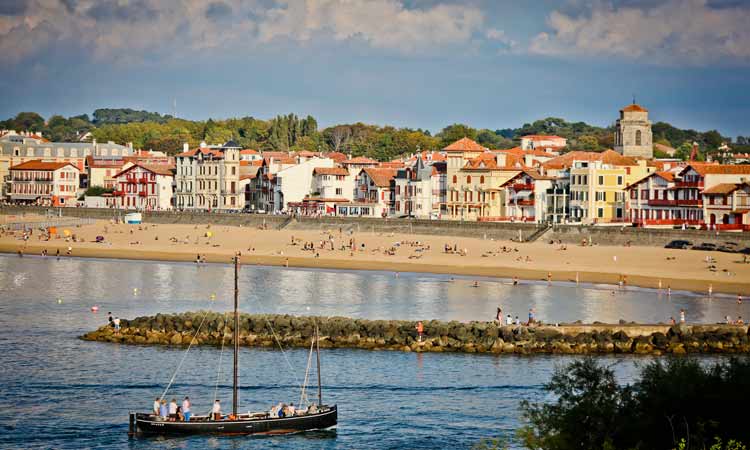 La ferme Erromardie, in Pyrénées-Atlantique
Located in Saint-Jean-de-Luz, between Biarritz and the Spanish border, campsite La Ferme Erromardie is an ideal starting point to discover the Pyrénées-Atlantiques: its location allows you to fully enjoy the ocean and easily access the cultural and natural sites of the hinterland. The Erromardie farm is also at the foot of the Pyrenees: it takes 20 minutes to reach the Col de Saint-Ignace and its picturesque station, whose small rack railway will take you to 905 m altitude, at the top of the Rhune !
VISIT THE BASQUE CITIES IN THE ATLANTIC PYRENEES :
Scroll horizontally
Go hiking in the Pyrenees with our campsite
Scroll horizontally