Cambo-les-Bains is a renowned spa resort located at the foot of the Pyrenees and 20 km from the Atlantic beaches. A privileged tourist destination for lovers of well-being, this Basque city is also rich in an important cultural and architectural heritage. The Cambo spa was built in the early 20th century in a neo-classical style. Its gardens are open to the public: a veritable oasis of softness and freshness, the thermal park offers visitors a refreshing break between its palm grove, chapel, fountains and flowered alleys.Cambo-les-Bains is also famous for its Arnaga villa: pearl of neo-Basque architecture, this listed historic monument villa now houses the Edmond Rostand Museum. It was indeed the famous writer, author of Cyrano de Bergerac, who built it from 1903 to 1906. There he wrote the play Chantecler. The entire estate can be visited.
The residence-museum is surrounded by a park of 15 hectares arranged in French and English gardens: canals, basins, pavilions, groves of flowers and Chantecler's farmyard form an exceptional unit where to walk in family.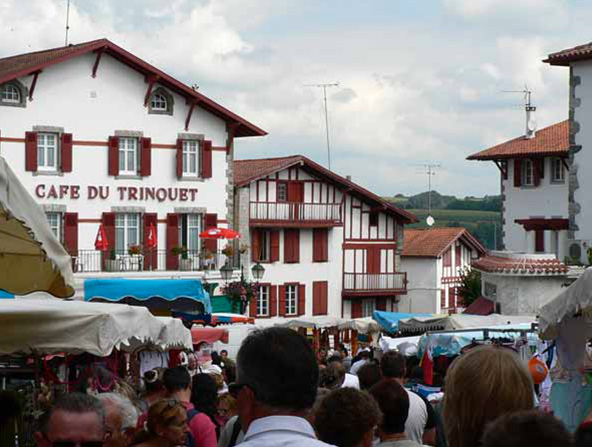 A true garden city, Cambo is a city of the Basque Country which encourages strolling: its city centre is discovered during a pleasant stroll between old districts, luxurious residences from the end of the 19th century, counter-alley lined with hydrangeas, and squares with kiosks and fountains.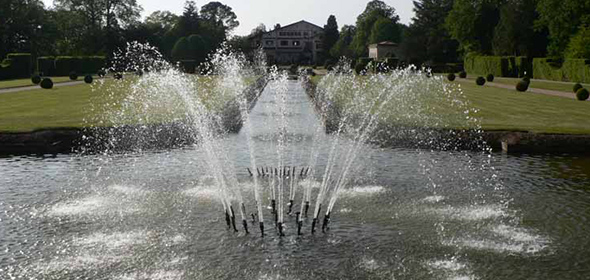 La ferme Erromardie campsite 30 km from Cambo-les-Bains
From your campsite La ferme Erromardie, the spa town of Cambo-les-Bains is accessible in 30 minutes by car. Do not hesitate to discover this amazing site whose sulphur springs were already renowned for their benefits at the end of the Middle Ages. The fastest route takes you north along the Atlantic and up the Nive. For a few more minutes, the southern road will take you through Saint-Pée-sur-Nivelle and Espelette.
Why choose our campsite for your holiday?
Scroll horizontally